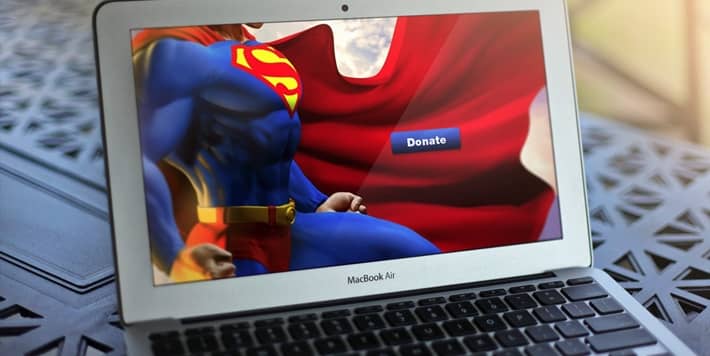 Web Design 101 For Nonprofit Superheroes
No one deserves the benefits of creative online solutions more than nonprofit organizations. Nonprofits are our communities' superheroes and, like their costumed counterparts, they need a compelling voice, unwavering brand strength, and a host of powerful gadgets to successfully carry out their metropolis missions.
Ingredients for a successful nonprofit website:
A compelling voice
First things first; you need an audience. If your good deeds go unnoticed, their impact will be minimal. Knowing your target audience and how to engage them is key. Determine who they are, where they are, and what will encourage them to take action. Once this is sorted, you should have a blueprint to help determine your site content and SEO strategies.
As a nonprofit, you are now faced with segmenting your audience and funnelling them through their respective calls to action: donations, education, volunteers, etc. These segments will help you determine your site's structure. Keep it simple, visual, and consistent. Your landing page should clarify everything at a glance and offer a clear and irresistible call to action to each segment of your audience.
Unwavering brand strength
Your brand represents and defines you. Your message and your commitment to your message inspire action and brand loyalty. Simplicity, clarity, and consistency are cardinal rules in effective branding, visual communications, and call to action based design. Superman has never arrived late with a G on his chest… Ever!
Powerful gadgets
Donation collections, event registrations, application forms, etc. Streamlining your business procedures by incorporating these functions into your website is essential. Your audience is much more likely to act if they don't have to pick up a phone or lick a stamp. Having the right tools will also free up your time to do more important work.