Your full-service web design studio.
Hand-crafting beautiful website design & branding since 2001. We provide custom WordPress development, logo design & online marketing for small businesses. Hosting, SEO, & ongoing support included!
Creative Solutions
For over 20 years, we have been providing game-changing web design & creative services.
Web Development
We build websites & online shops that truly engage your audience. Hosting, SEO & support included.
WordPress
No cookie-cutter themes or 3rd party templates here! custom WordPress design & development.
Graphic Design
From logo design & visual branding to print & digital marketing assets. All of your design needs in one place.
E-commerce
Get Paid! From donations & simple payments to full Catalog/Shopping Cart functionality. Make it so.
Marketing & SEO
Rocket past your competitors with bulletproof internet marketing, SEO, & Social Media strategies.
Hosting & Support
Let us worry about all the geek stuff. Need an update? Have a question? We're always a click away.
Starting a business in the Okanagan?
Your one-stop design shop for startups, entrepreneurs & small business owners.
Letting us handle it all allows us to create a personalized branding, marketing, and SEO strategy. Bundling branding and web design services allows us to streamline overall project management, and pass the savings on to you. Let us help you get started and on your way to success.
Rave Reviews
See what our clients are saying about us.
Great support on my site. They kept it up to date with effective search engine optimization. They provide fast response and excellent follow up service.
Sterling at Tag Design Co has been a pleasure to work with and we have worked with him for a number of years. He was able to offer competitive pricing that worked within our budget when we were a newer business starting out. He developed a website that met our vision and that we have been very happy with. Sterling always responds to enquiries or requests for updates to our website in an extremely timely manner and his communication has always been excellent. Highly recommend Sterling for your web design needs!
We are so, so happy with our website and print design by Tag Design Co! Our website and logo look so professional and all our add ons (online sales, automated shipping labels, etc.) work seamlessly. The backend is highly user friendly and we are able to do a lot of the work ourselves, which we love! The amazing SEO that Tag provided us with has vastly increased our online visibility, in person customers, and online sales. We also love the ongoing assistance we receive with Tag's monthly hosting and support, which allows to focus on uploading products and fulfilling orders. Highly recommend this business for all your website, SEO, and graphic design needs!
Tag Design is very easy to deal with and quick on response time with requests. Always understanding of any concerns; and has great customer service. Highly recommend Tag Design for your website needs, design, upkeep, and monitoring.
Tag Design has looked after our website for a number of years now. In setting it up, they provided a very professional and slick look that we are very pleased with. They provide topnotch service in addressing any issue that arises relating to the website or our email capabilities. As a small professional services business, we do not depend on our website to drive sales or revenue, but instead it is a resource that potential customers and other interested persons can access to learn about our firm.
We hired Tag to help our company really develop a brand, and he delivered! They were wonderful to work with during the creation process, designed an incredible look for our contracting company, and did an amazing job on our website. Not only that, but they continue to monitor and help maintain your website and can give you tips on how to increase your reach. Overall, a great experience, and we would 100% recommend them to anyone.
Tag designed our website and consulted with us regarding SEO. Sterling was a pleasure to work with from the beginning of the project to its completion. He also provided significant problem solving for us on an on-going basis. I would highly recommend their services.
Jonathan Sobottka
2022-09-27
excellent work both design and seo! highly recommend.
Anthony Kennedy
2018-12-12
Tag Design was great to work with from the beginning to end and their follow up customer service was excellent. They delivered exactly what we were looking for.
Jonathan Sobottka
2017-03-28
Sterling is great. He is easy to get a hold of and delivers within the time frame he sets. My website is in good hand with Tag Design and they will have my business for many years.
Jean-Philippe Lapierre
2017-02-09
Your brand's story starts here.
Tag Design Co. | Vernon, BC
Our job description is simple. Humanize your brand,
connect with your audience, & share your story.
Tag Blog
DIY web design tips from our developers.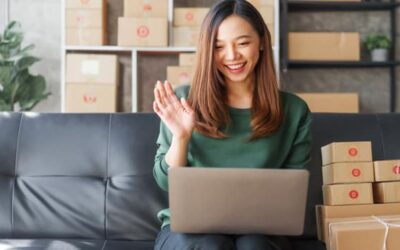 5 Quick Tips for a Successful Small Business Website 1. Do Your Homework Survey the terrain and stalk your prey....